Four Peaks Elementary School
Fostering Excellence
Four Peaks students work to always foster excellence and that is reflected in the school pledge "I will Foster excellence in all that I do. I will always practice random acts of kindness. I will support safe choices and teach others by example."
Kagan Strategies School
Four Peaks employs Kagan Strategies which promote active engagement through cooperative learning and communication
Be Kind School
Comprehensive year-round solution to improve social skills and academic achievement. The Be Kind Pledge teaches 10 essential skills of kindness, setting expectations using positive language. The evidence-based character education model helps students learn pro-active solutions for bullying, cyberbullying, civility, respect, and success.
Arts Program
Students have the opportunity to participate in band, strings, general music and or Guitar as one of the elective classes.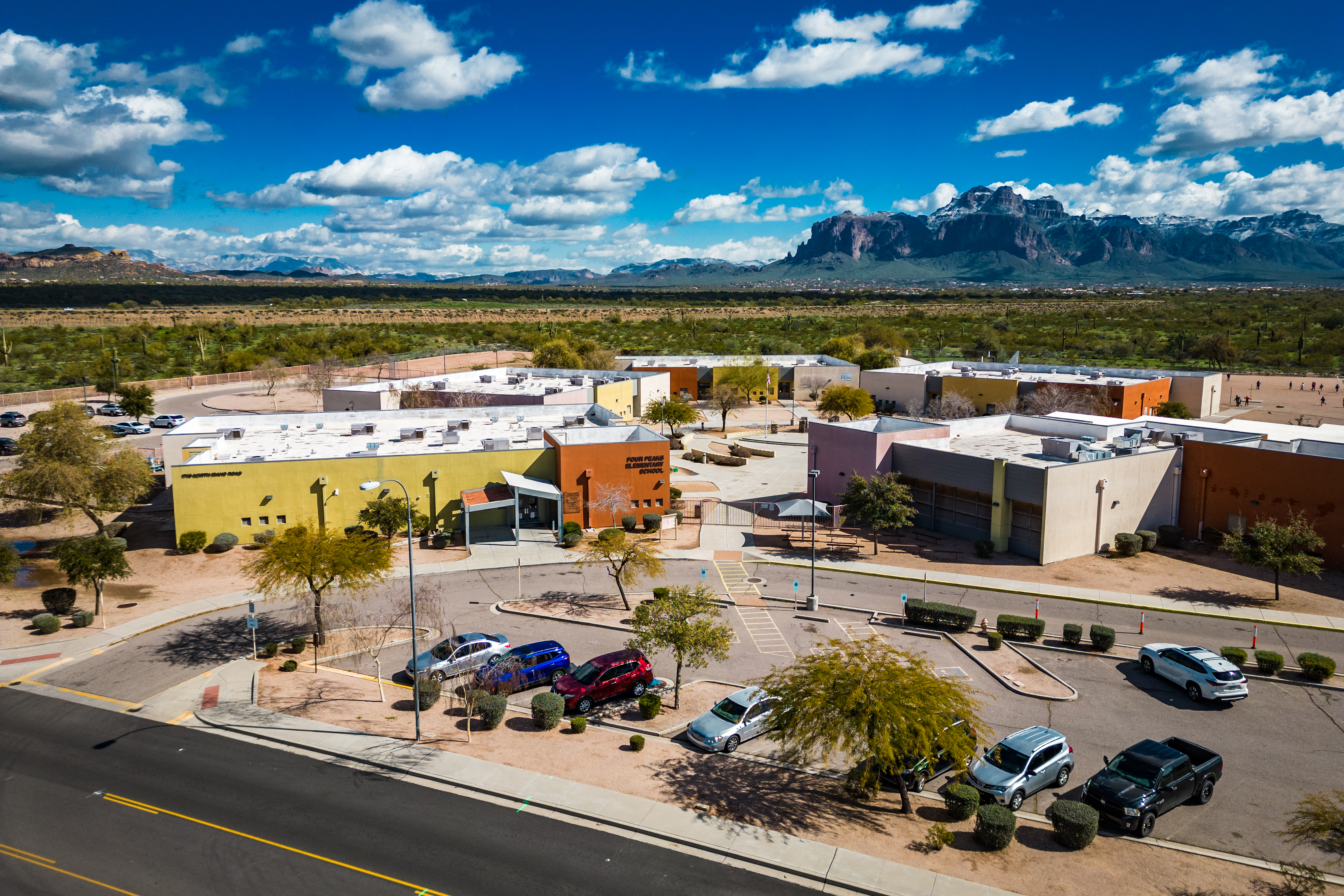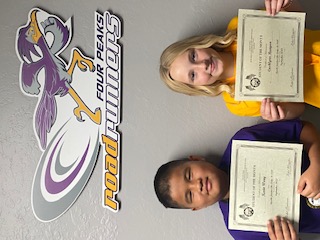 Cashlynn Runyan and Kevin Hong were recognized at September 12 Governing Board meeting. They were selected by Fifth grade teachers to represent Four Peaks Elementary as September Student of the month. Congratulation Cashlynn and Keving.