The Apache Junction High School Drama Department is proud to present their fall play, "A Dark and Stormy Knight." Performances are September 14 and September 15 at the Performing Arts Center. Doors open at 6:00pm and the performance begins at 7:00pm. Admission is $5 for all ages.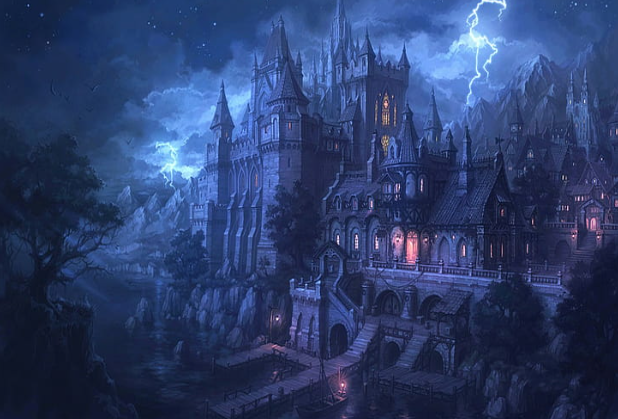 Congratulations to our September 2023 AJUSD Employees of the Month! These outstanding AJUSD Employees were honored at tonight's Governing Board Meeting by Desert Vista Elementary Principal Ms. Heather Preston and Dr. Pappalardo! Michelle Morrow (Classified Employee of the Month - DVES) Melinda Rumple (Certified Employee of the Month - DVES) Not pictured: Elizabeth Coleman (Volunteer of the Month - DVES) The Employee of the Month award is sponsored by the Apache Junction Elks Lodge No. 2349!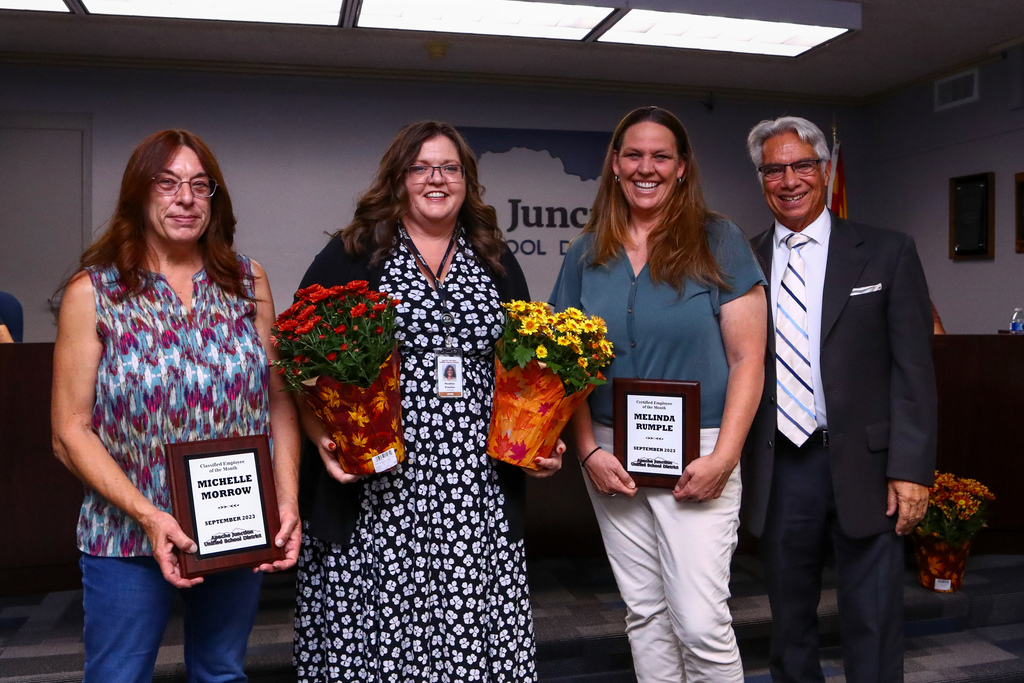 Congratulations to our September 2023 AJUSD Students of the Month! Top (L-R): Lela Jones (AJHS), Shawn Wright (AJHS), Charlie Rojas Bedolla (CCJH), Abigail Henschel (CCJH), Dr. Pappalardo Bottom (L-R): Jeffrey Kammer (PTES), Laurynn Buggs (PTES), Kevin Wong (FPES), Cashlynn Runyun (FPES), Easton Farris (DVES) - Not Pictures: Makoda Nielson (DVES) The Student of the Month award is sponsored by the Apache Junction Elks Lodge No. 2349!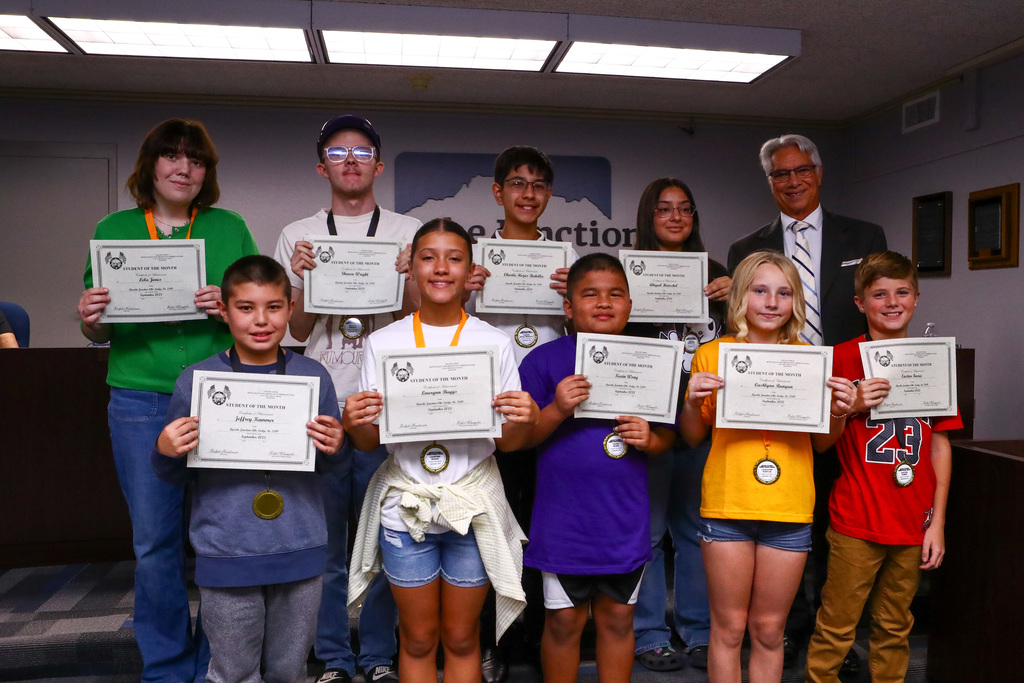 We would like to say THANK YOU to the Lost Dutchman Fraternal Order of Eagles 3850 Bingo Committee for a $2,000 donation to Project Help!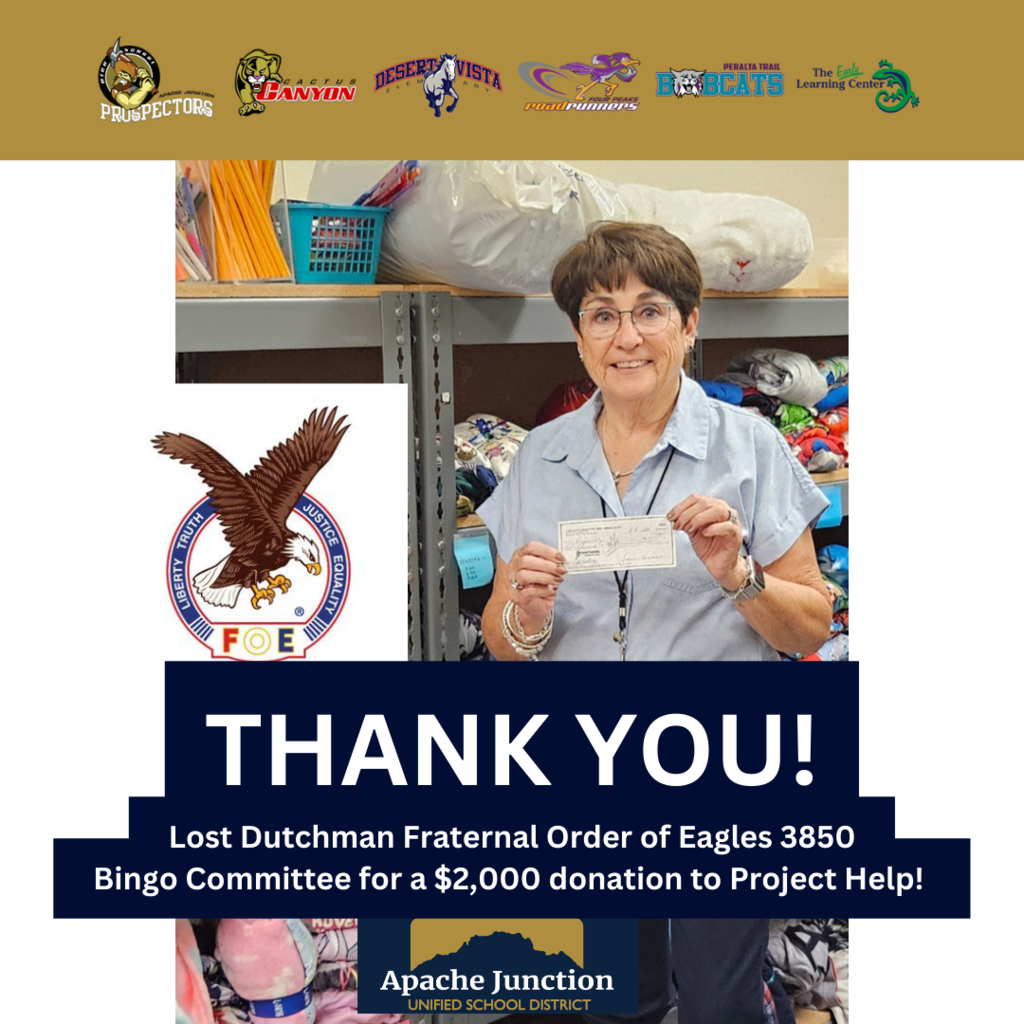 AJUSD Student Device PROTECTION PLAN Reminder! The $25 Device Protection plan for the 2023-24 school year must be paid through InTouch by August 31st, 2023! Visit our website
www.ajusd.org
and visit the Payment Portal to purchase your device protection plan ASAP!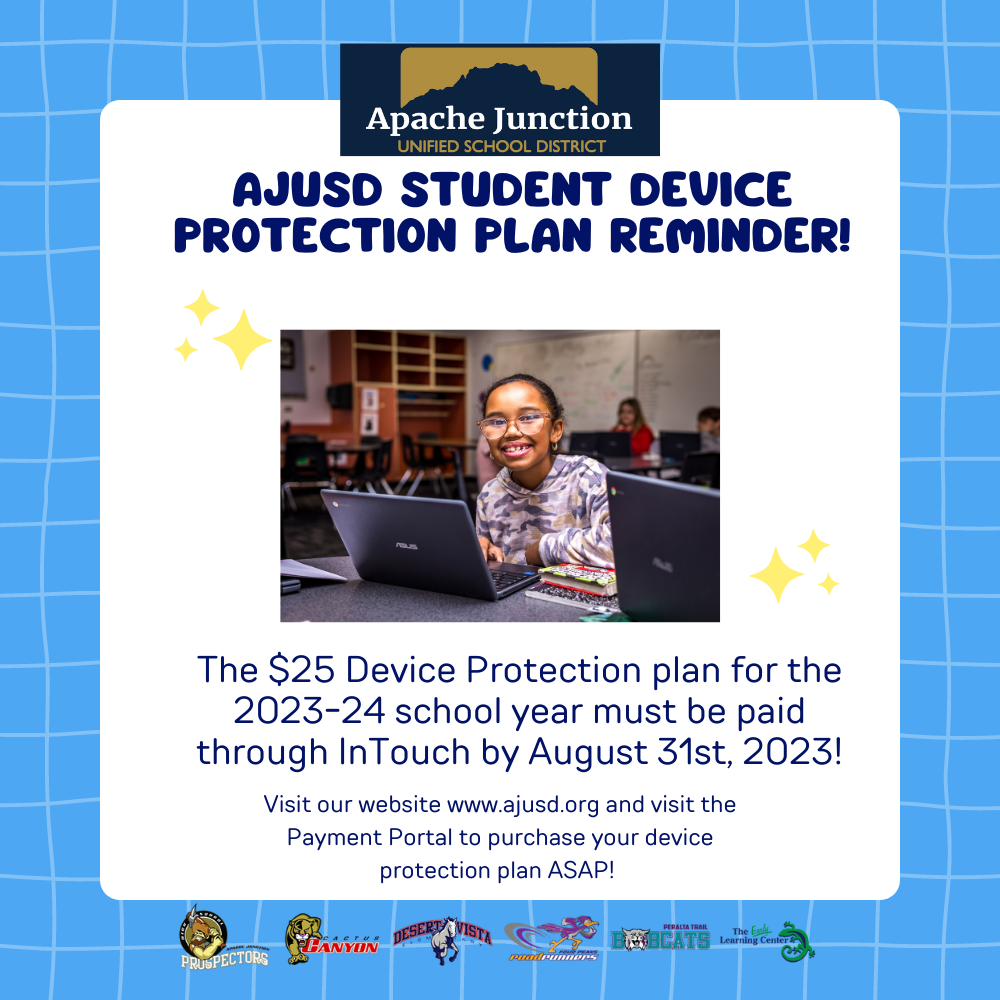 AJUSD recently purchased new school buses for the 2023-2024 school year. One of the new buses will be parked in front of the district office on August 8, 2023, at 5:00pm prior to the Governing Board meeting. You are invited to climb aboard and take a look at one of our new buses. The district office is located at 1575 West Southern Avenue, Apache Junction, AZ 85120.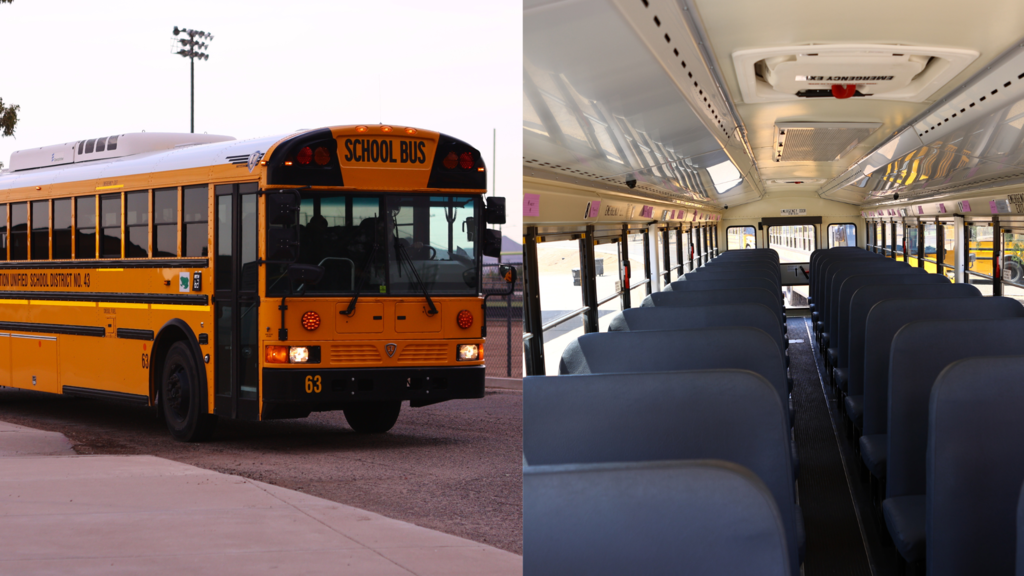 The Lost Dutchman Fraternal Order of Eagles #3850 provided a $2,500 donation to the AJUSD Student Lunch Fund this week! We are incredibly grateful for our community and their support of our AJUSD students! #WeAreAJUSD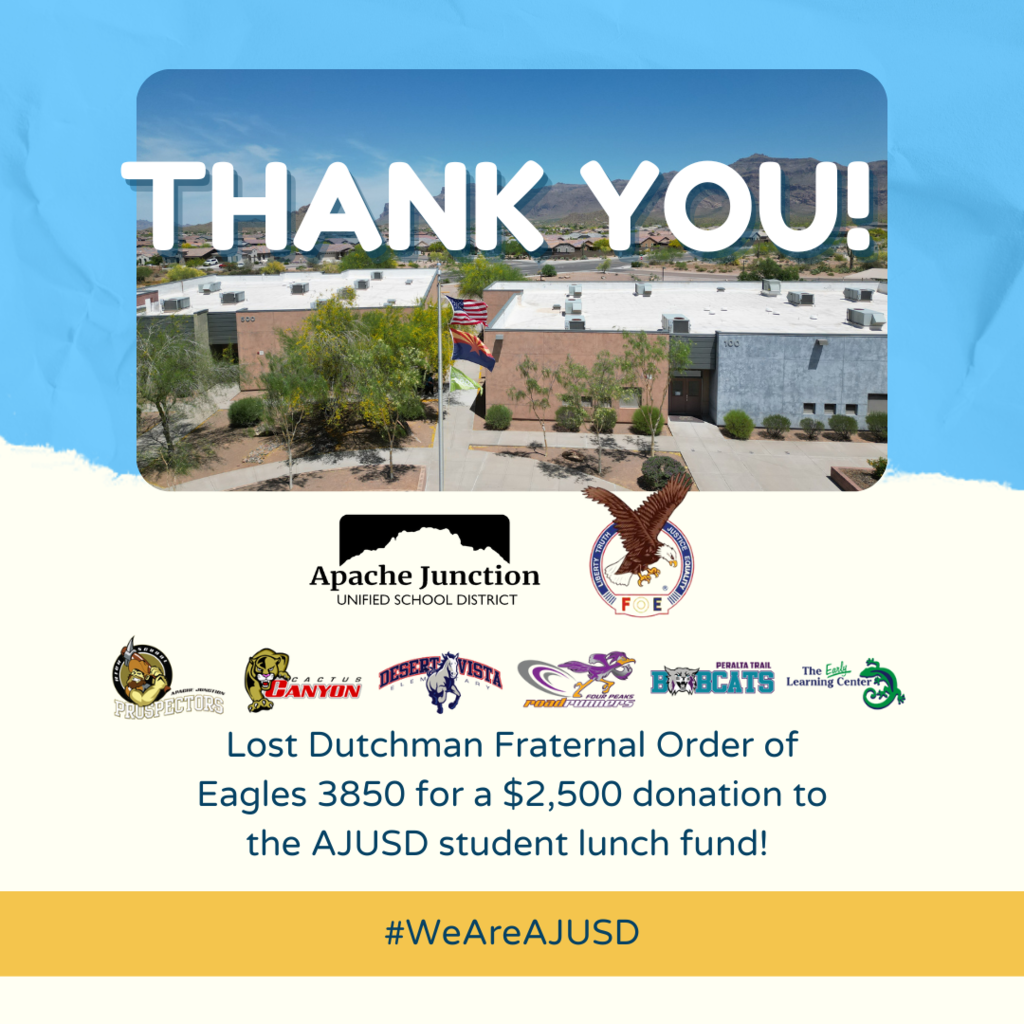 We would like to give a big shout out and thank you to AJUSD alumni and local business owner Charlie Wise from Lost Dutchman Realty for bringing by pizza for lunch today to our hard working AJUSD Transportation team!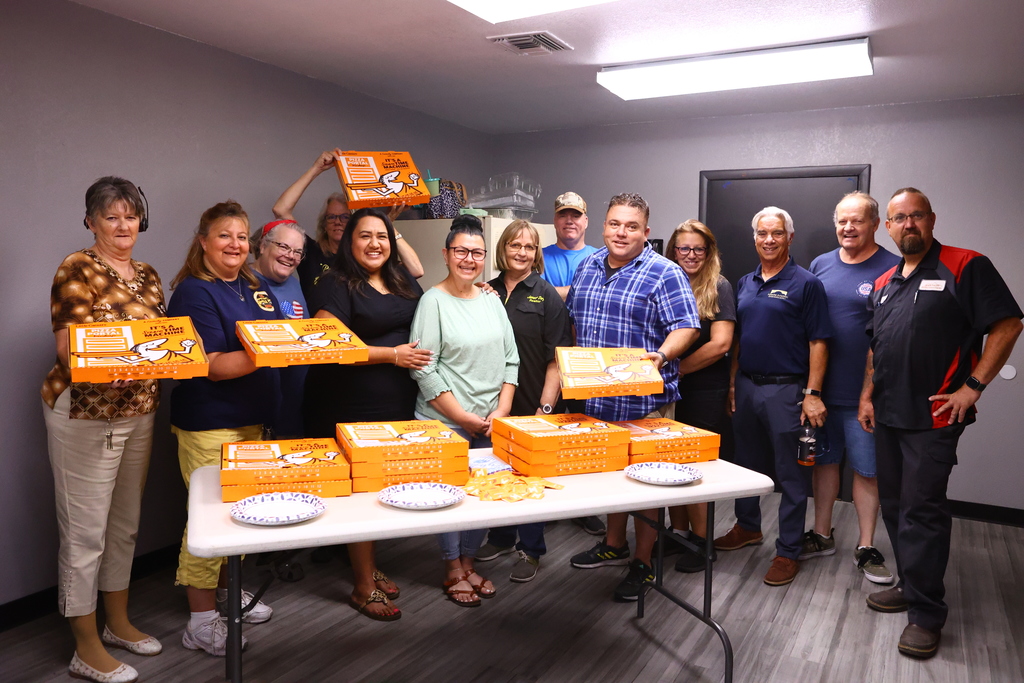 We would like to give a big THANK YOU to these local Apache Junction businesses that provided donations to our staff during our welcome back event! Superstition Mountain Rotary Club Friends of AJ Dolly Steamboat Connie Van Driel of Boys & Girls Club Sandie Smith, Friends of Boys & Girls Club Raymond Kimble of Kimble Law Firm Joseph Burks of ACE Hardware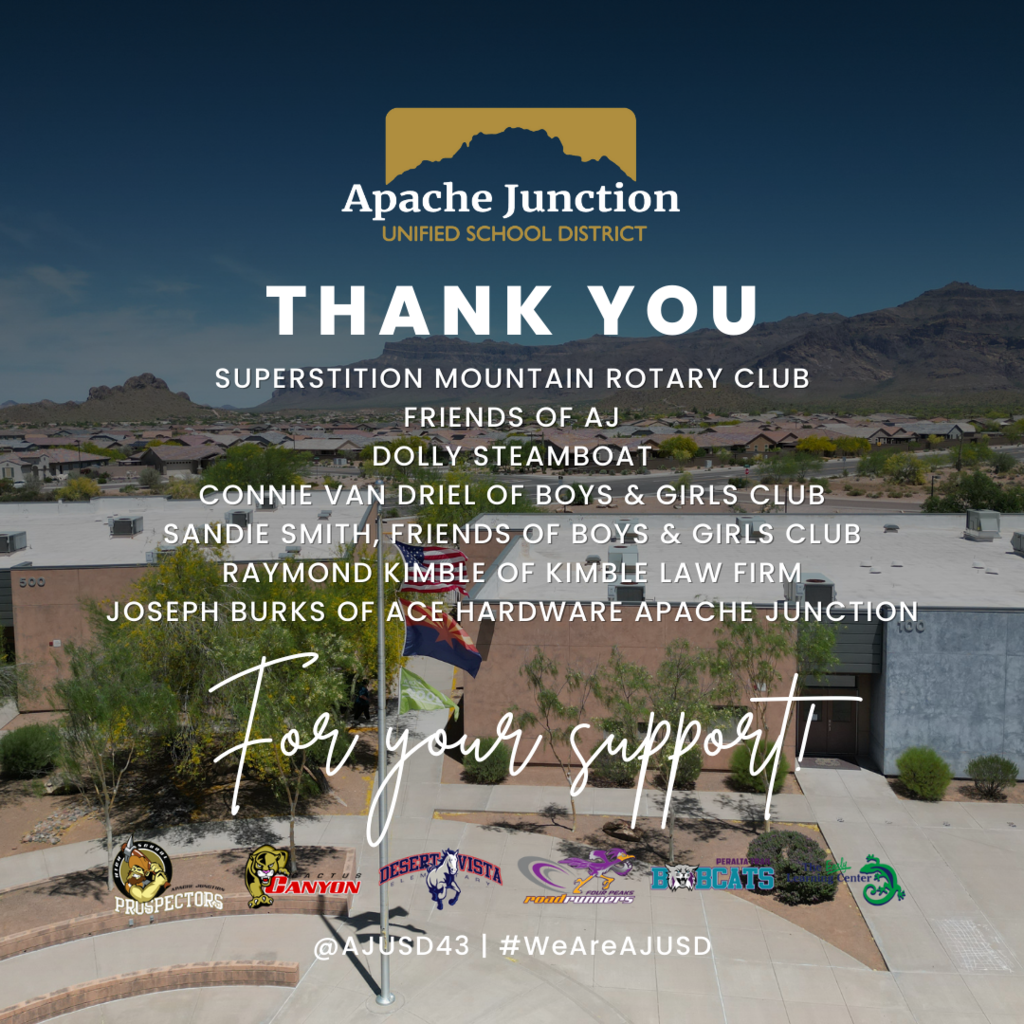 Apache Junction High School Incoming Freshman Orientation is Tuesday, July 18th from 8:00 am - 10:00 am! Students attending this event need to be dropped off at the North Gym, which is located near the cafeteria. Looking forward to welcoming our AJHS Class of 2027! #WeAreAJUSD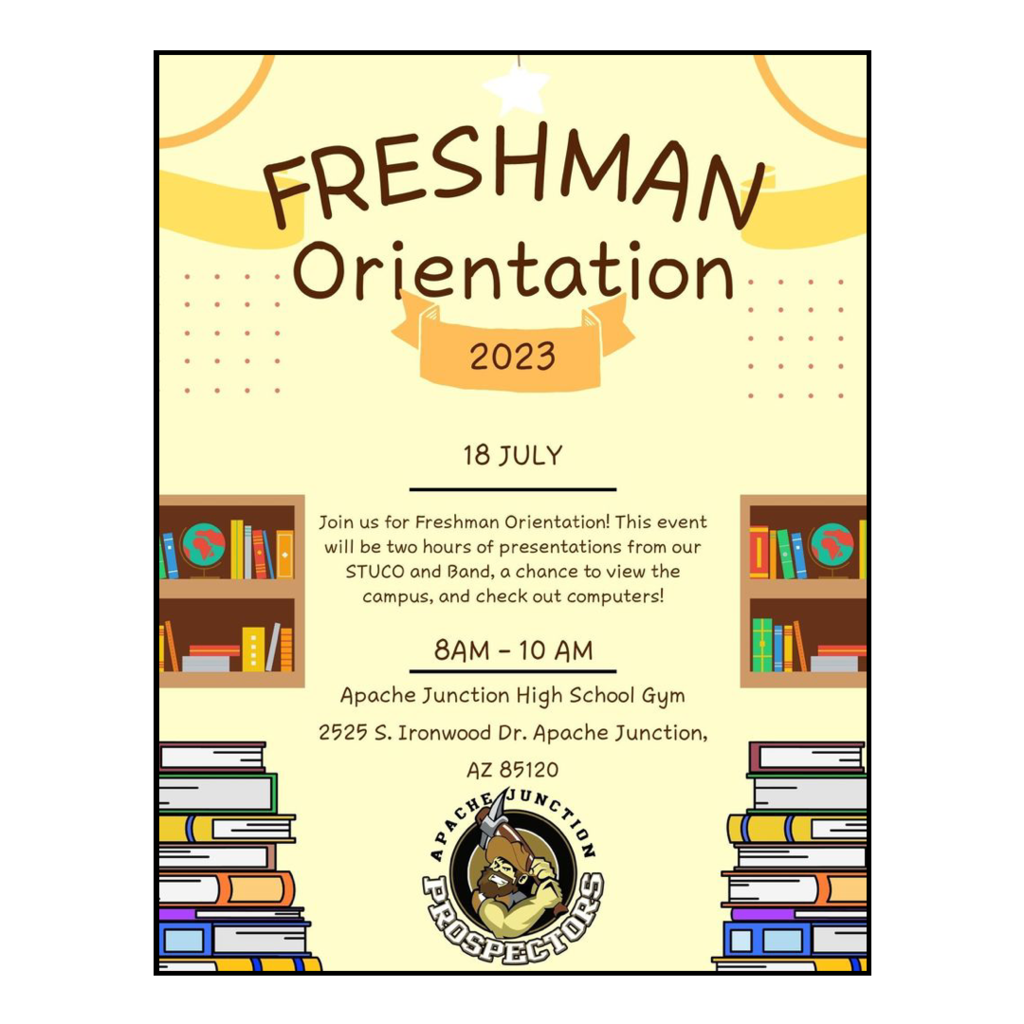 The 2023-24 school year is right around the corner! Here's our Meet the Teacher Open House schedule! Wednesday, July 19th Cactus Canyon Junior High - 6:30 - 8:00 PM Thursday, July 20th Apache Junction High School - 6:00 PM - 8:00 PM ALL Elementary Schools - 6:30 PM - 8:00 PM Friday, July 21st The Early Learning Center (TLC) - 4:00 PM - 5:30 PM Be sure to check out your school's website for the latest information for your student!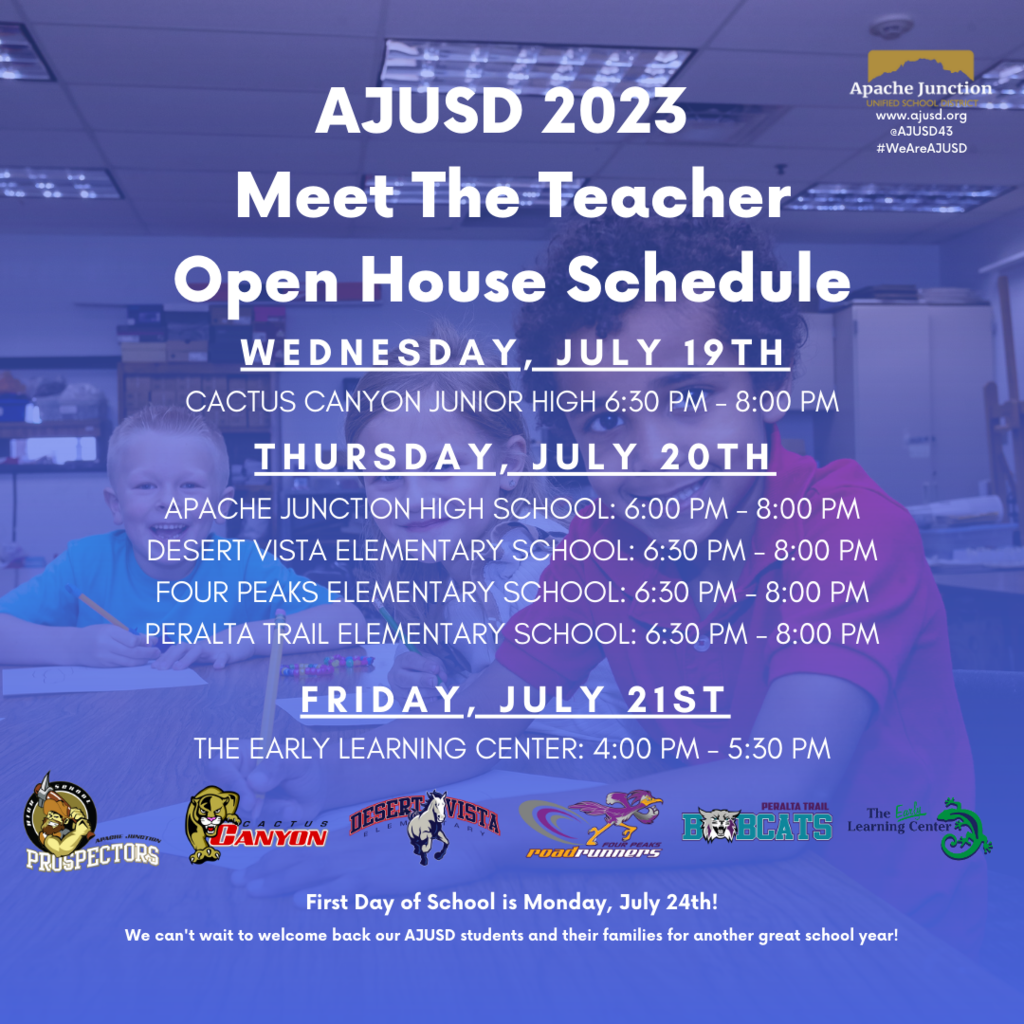 For AJHS Students and Parents: Good morning, Prospectors, See the attached document on how to get registered for the 2023-2024 school year. This process needs to happen for returning students as soon as possible. If you have any questions, call or email using the information in the attached image. Thank you, Mr. Lamb Assistant Principal Apache Junction High School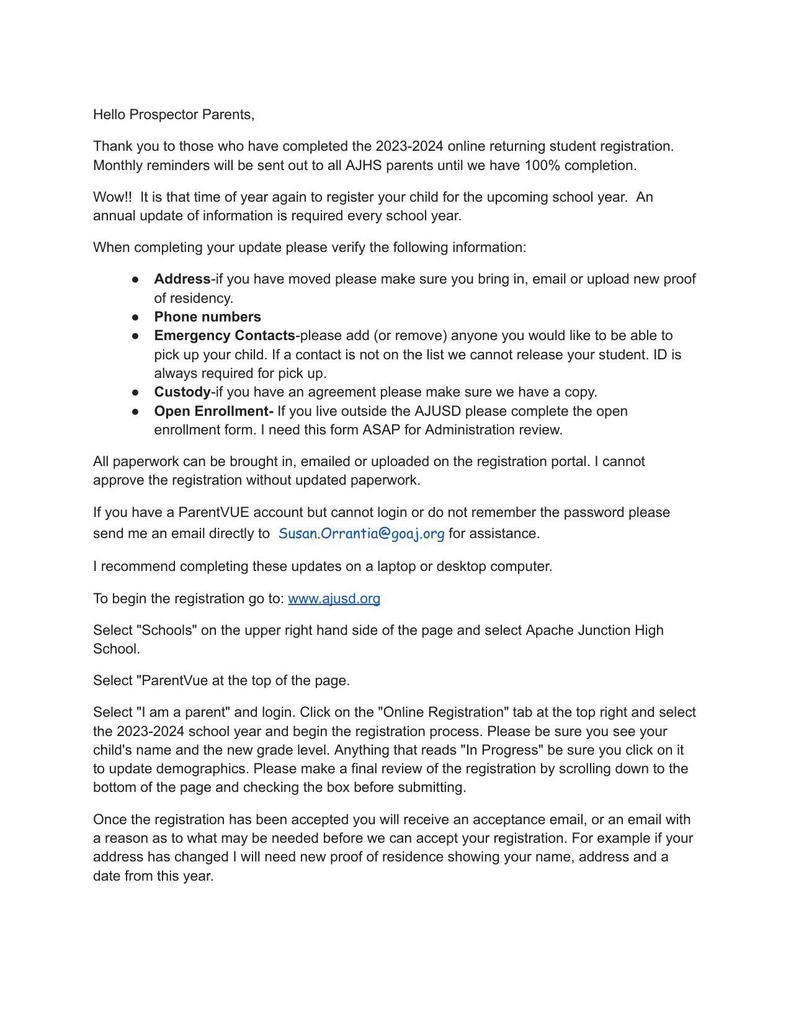 AJUSD Food Services department is once again hosting the USDA Summer Food Program! Free breakfast and lunch for anyone 18 years old and younger. Adult meals available as well! The breakfast and lunch meals will be served weekdays from June 5th-30th at the Apache Junction High School Cafeteria. Please see informational flyer for more details!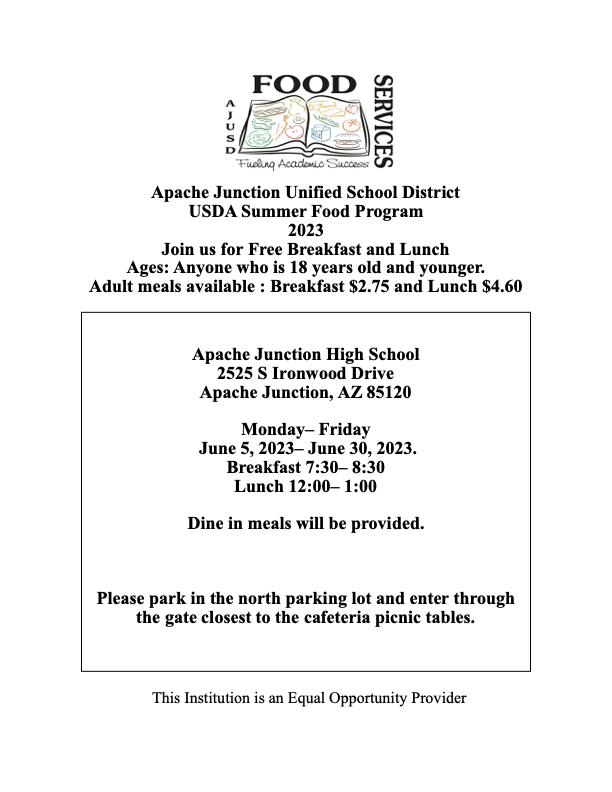 SUPERINTENDENT ANNOUNCEMENT Completing its search for a new Superintendent, the Apache Junction Unified School District Governing Board is pleased to announce that Dr. Robert Pappalardo has been selected as the district's next Superintendent effective July 1, 2023. "Dr. Pappalardo possesses a vested interest in the success of our District and the well being of our students," Governing Board President Dena Kimble said. "We are extremely confident that Dr. Pappalardo will lead AJUSD to become a highly rated school district and model for other communities to follow." Dr. Pappalardo's career in education has spanned 32 years that includes administrative roles in the Florence, Laveen, Queen Creek and Apache Junction school districts. He has also earned advanced degrees from Arizona State University including a Doctorate in Educational Administration and Supervision. Appreciatively, Dr. Pappalardo said, "I am excited to lead the Apache Junction Unified School District in their quest to become an exceptional school system."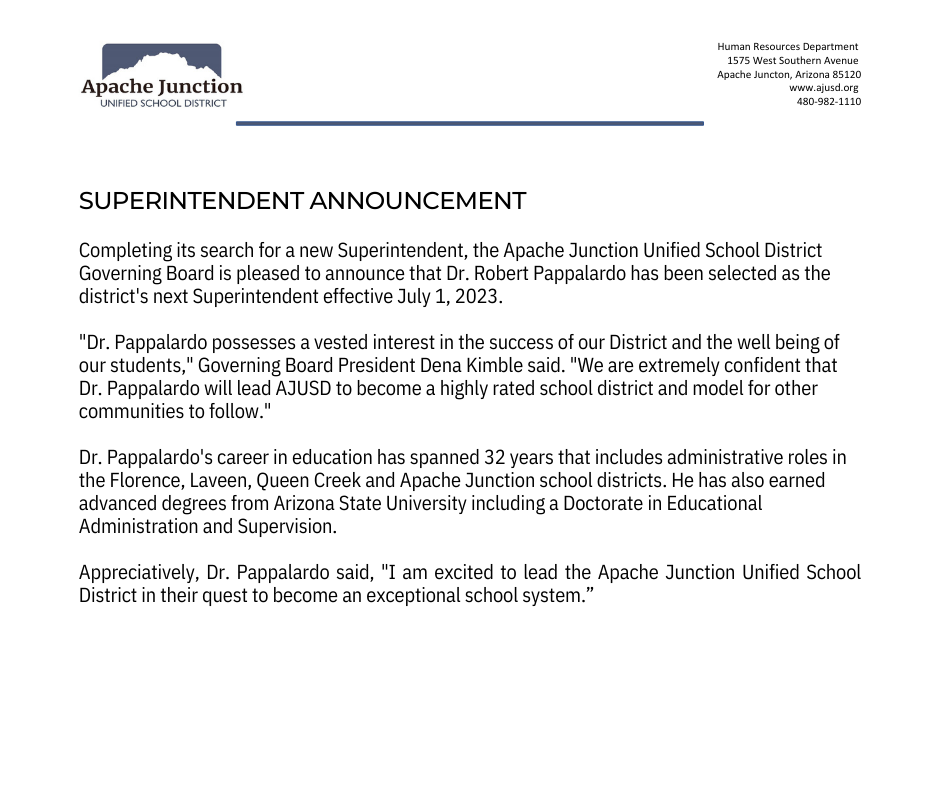 Congratulations to AJHS Women's Tennis doubles pairing Megan Gossmann and Bailey Furrow! The two seniors qualified and competed in the AIA State Tennis Championship tournament, becoming the first AJHS Women's Tennis doubles pair to earn a spot in the State Tournament!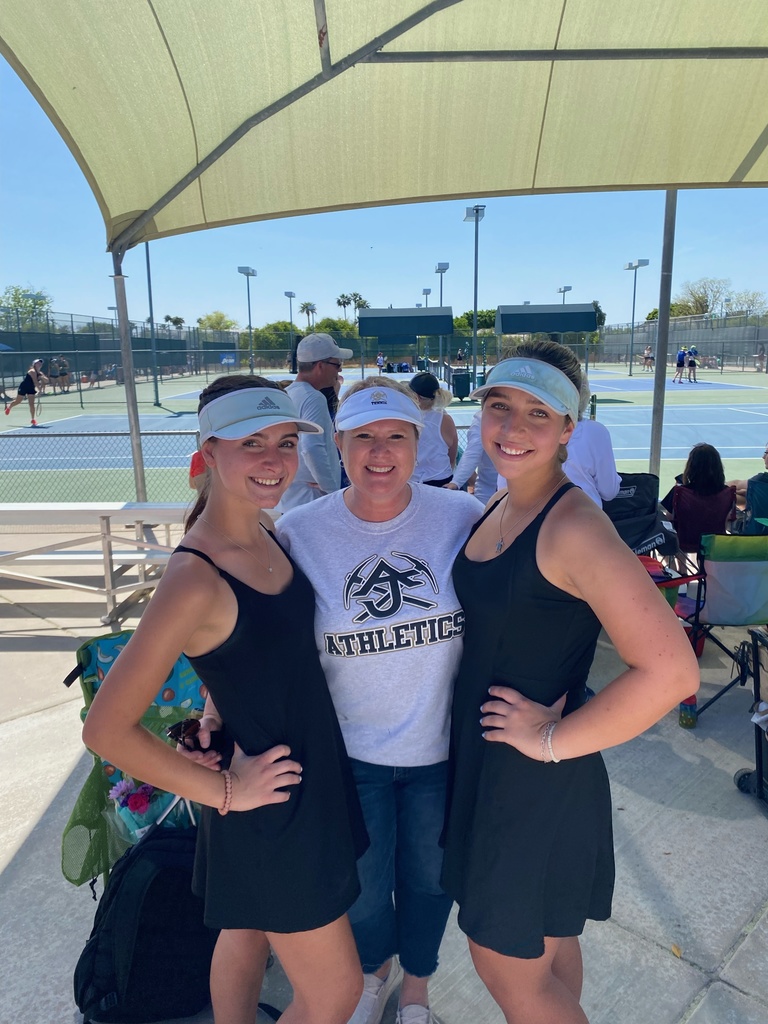 Our AJHS Baseball team donned pink jerseys during their final home game to show their support for the fight against cancer with the American Cancer Society! At the ballgame, the AJHS Baseball program and spectators raised over $260 in donations for the ACS! Great job, Prospector Baseball!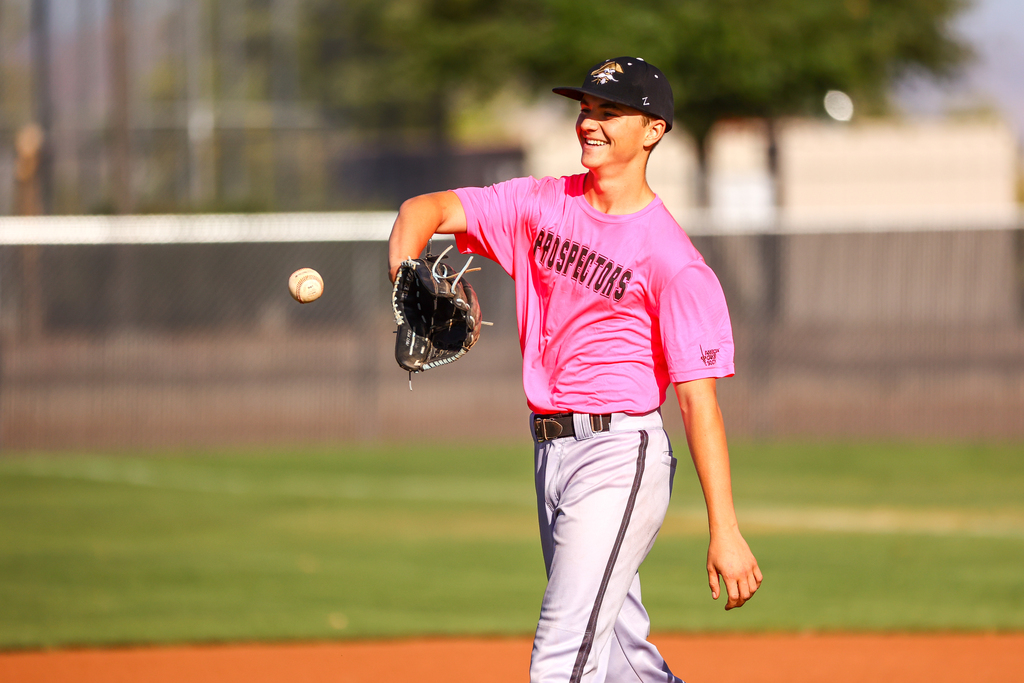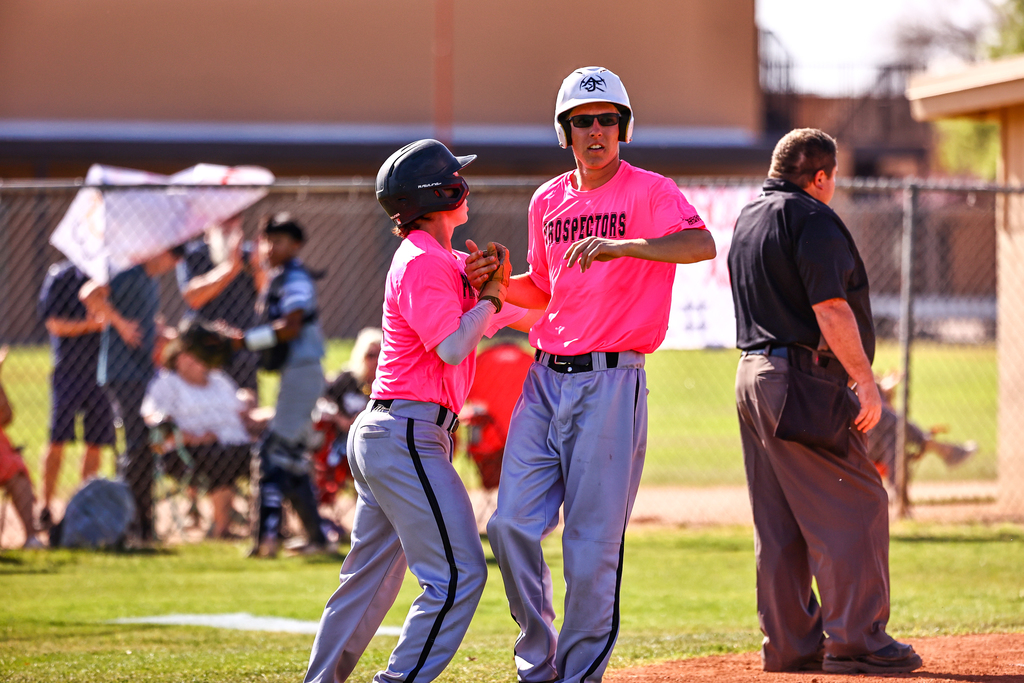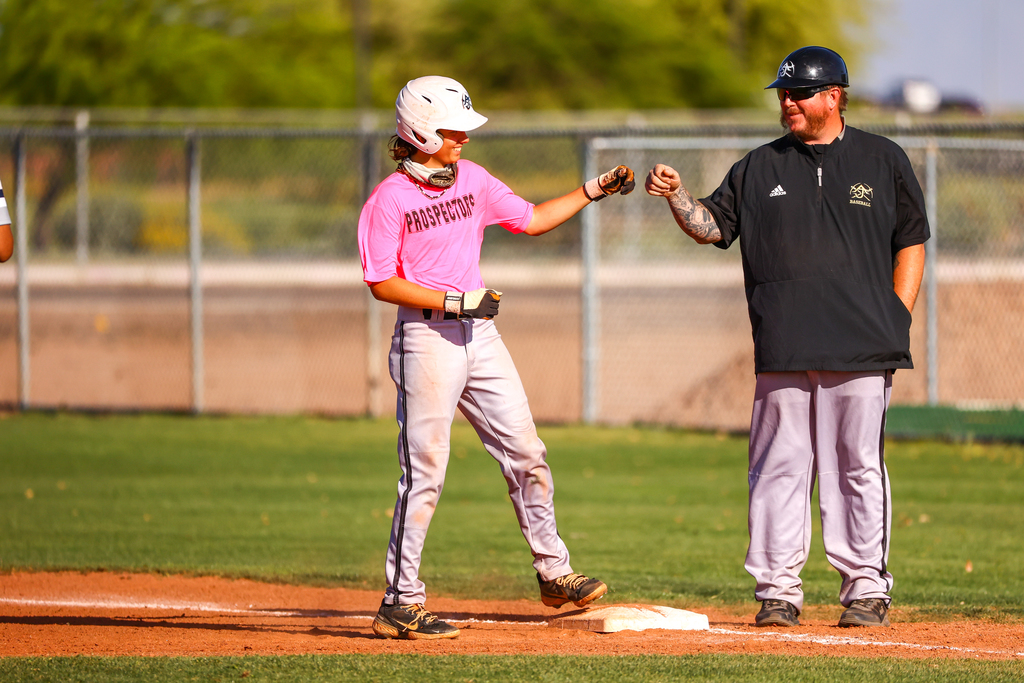 DVES is very excited about the newest addition to the music program - a WM Knabe & Co baby grand piano, donated by Nanci Wilson through the Gold Canyon Arts Council. Thank you Mrs. Wilson and our friends at the Gold Canyon Arts Council!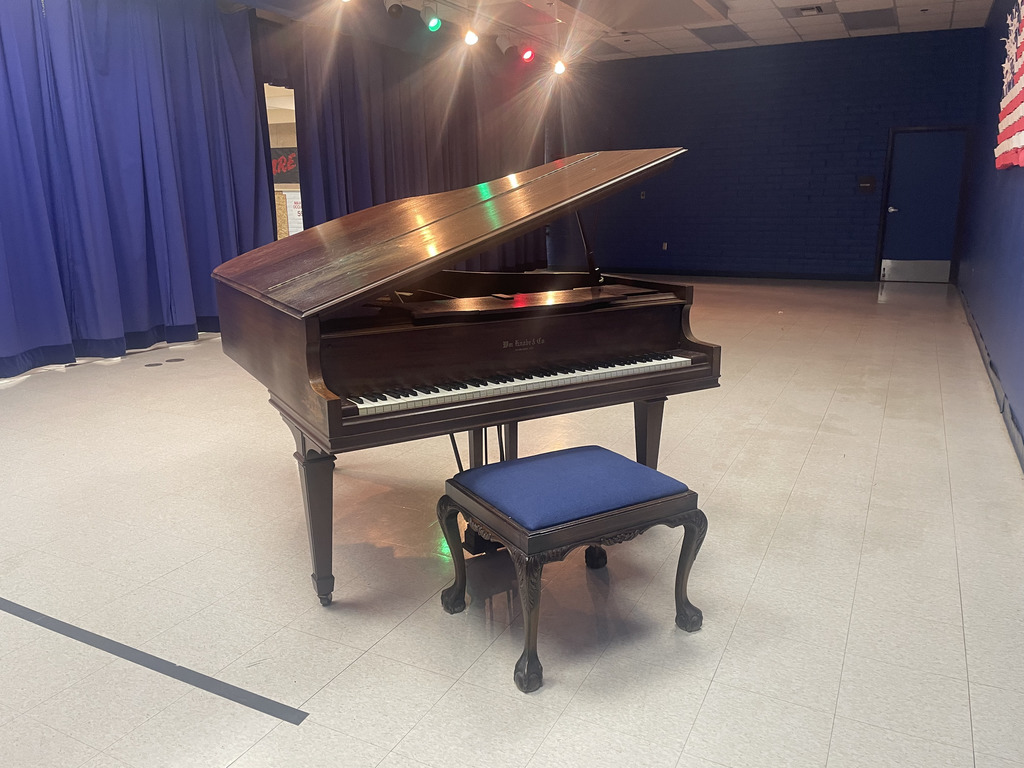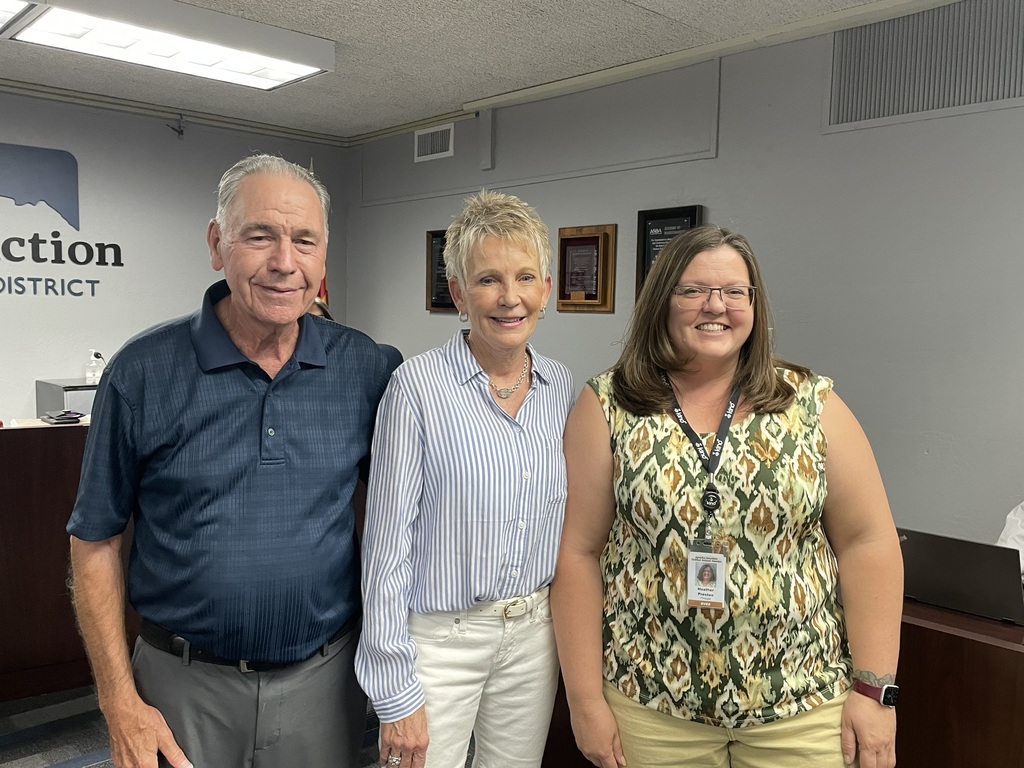 Congratulations to the AJUSD Students of the Month! AJHS: Atitaya Thonsungnoen William Culpepper CCJH: Ellery Brennan Jonathan Montes DVES: Kaityln McBride Jayden Contreras FPES: Bellamae Carpio-Wells Cruz McIlroy PTES: Zoey Przybyszewski Mason Molina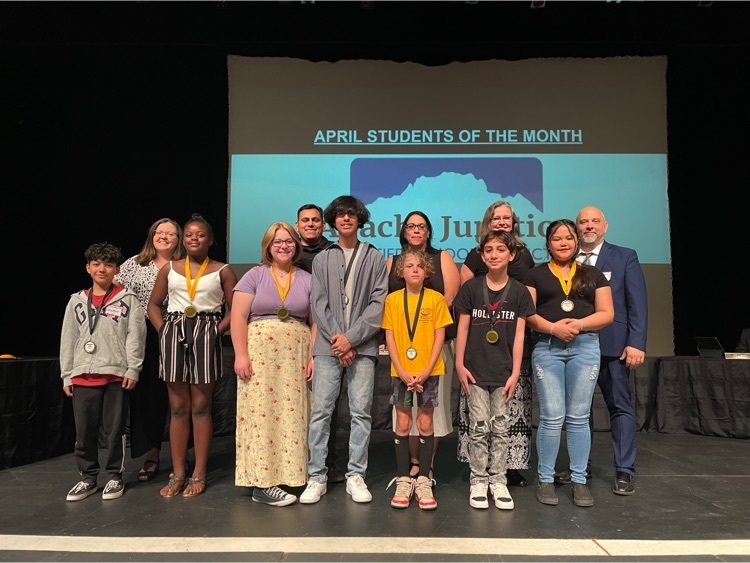 We would love to give a huge thank you to Kerry Schrand and Jan Snyder from our local VFW Post 7968 Auxiliary for donating books to AJUSD school libraries to promote literacy!